Can black cohosh supplements help treat menopause symptoms?
Black cohosh preparations are made from the underground stems of Cimicifuga racemosa. The plant is native to North America and was used by Native Americans for hundreds of years. Europeans have been using it for more than 50 years, and in 1989 the German Kommission E, a federal institute, approved the use of black cohosh for menopause-related symptoms.

Studies of black cohosh have only evaluated its short-term use, for six months or less. The mechanism of action is not known. In addition, there are many different preparations of black cohosh available, and they are not interchangeable. One preparation may be less effective than another, and side effects may differ. This can be attributed to the unique processing and dosing of each preparation as well as to the different types of ingredients from the various sources being used for each product. Even Remifemin, a popular formulation of black cohosh in this country, has a different preparation from 40 years ago, when the initial study of its effectiveness was done. At that time, a study showed the original preparation was effective, but that may not apply to the product in use today, with its different formulation.
It's not clear whether black cohosh supplements are helpful for relieving menopause symptoms. Black cohosh has been touted as a treatment for hot flashes, night sweats and irritability due to menopause for hundreds of years, dating back to Native American medicine. In modern times, however, the results of clinical studies looking at the effects of black cohosh on menopausal symptoms have been mixed. In some, black cohosh supplements appear to help reduce hot flashes, but in others, it's been ineffective. If you have menopause symptoms, black cohosh supplements might be worth a try, but don't take it, or any herbal supplement, without consulting your doctor first.
Continue Learning about Black Cohosh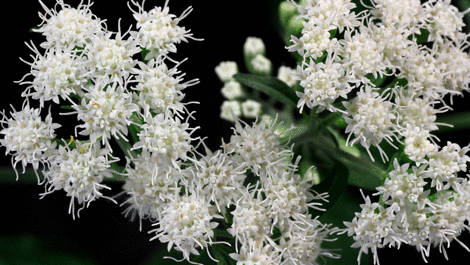 Black cohosh is an herbal treatment for menopause. An alternative to hormonal therapy, black cohosh treats symptoms of menopause such as hot flashes, night sweats and vaginal dryness. Black cohosh may have estrogenic effects and a...
lso alleviates premenstrual discomfort and painful menstruation. Use of black cohosh should not exceed 6 months. As with any herbal remedy, please consult your health provider for treatment, correct dosage, benefits and risk factors.
More