Many of us have found that we resist using birth control. Sometimes this is because of social and political factors, such as poor sex education, a double standard concerning sex, or inequalities between women and men. For instance:
We are embarrassed by, ashamed of, or confused about our own sexuality. We cannot admit we might have or are having intercourse; because we feel (or someone told us) it is wrong.
We are unrealistically romantic about sex: Sex has to be passionate and spontaneous, and birth control seems too premeditated, clinical, and messy.
We hesitate to "inconvenience" our partner. This fear of displeasing him is a measure of the inequality and our lack of control in our relationship.
We think, "It can't happen to me. I won't get pregnant."
We hesitate to find a health care provider, who may turn out to be hurried, impersonal, or even hostile. If we are young or unmarried, we may fear moralizing and disapproval. We may be afraid the provider will tell our parents.
We don't recognize our deep dissatisfaction with the method we are using, but we begin to use it haphazardly.
We feel tempted to become pregnant just to prove to ourselves that we are fertile or to try to improve a shaky relationship; or we want a baby so that we will have someone to care for.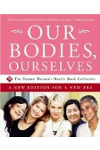 Continue Learning about Birth Control