Since there is no one perfect method, our "choice" of a contraceptive will be something of a compromise. Safety and effectiveness are probably the most important factors. Convenience is also important to some. Those of us with medical problems, chronic illnesses, or disabilities may have additional needs to consider when seeking usable, effective contraceptives. Birth control methods differ in how much protection they give against STIs (e.g., gonorrhea, herpes, chlamydia, and HIV) and pelvic inflammatory disease (PID). In general, barrier methods, especially male and female condoms, provide good protection against most reproductive tract infections. Inconsistent or incorrect use reduces the protection given by barrier methods. The Pill provides some protection against PID; it may increase the risk of chlamydia.
Its effect on other STIs remains uncertain. The IUD offers no protection against STIs. In women at risk for STIs, use of the IUD increases the chance of developing PID.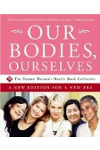 Research shows that 75 percent of pregnancies in women over age 40 are unplanned. In this video, Dr. Oz discuss the best birth control options for women of any age.
Women can have children from their early teens until their late 40s, so birth control often plays a large role in a woman's life. Things a woman may want to consider are how effective the birth control is going to be, what the side effects are and whether she wants children in the future or not.
Many barrier methods are available over the counter, but doctors can prescribe other hormonal-type birth control options, including pills, patches, and inplants. The patch is easy to use and is changed just once a week. A hormonal implant is placed in your upper arm. It takes about five minutes to place, is easy to put in, and it lasts three years. Intrauterine devices are also available that may prevent pregnancy for up to 10 years.
If a couple has decided that they've finished with their child bearing, then the man can have a vasectomy or the woman can get a tubal ligation.
A method's effectiveness is based on the probability of unintended pregnancy in the first year of use. Effectiveness is usually presented with two numbers. The first reflects the effectiveness of the method when it is used perfectly, and the second is based on the effectiveness of the method with typical use. For example, the birth control pill has a "perfect use" effectiveness rating of 99.9 percent, which means that for every hundred women using the Pill for one year; less than one will become pregnant. In typical use, however - for example, when we forget to take a pill or don't get supplies in time-the effectiveness is only about 95 percent or five women in a hundred becoming pregnant.
How well a method will work for you will be determined by a number of factors:
The expected effectiveness of your chosen method
How consistently and correctly you use your chosen method
How often you have intercourse (a woman who has sex every day is at greater risk of pregnancy than a woman who has sex only occasionally)
Your age and fertility (younger women are more likely to become pregnant from a single act of intercourse than older women)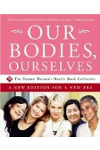 Choosing your birth control method is an important decision, one that you most likely have already made. But you should know that recent advances in reproductive science mean there are now more options available for women than ever before. So consider doing some research and having a discussion with your doctor about whether there are any new methods that might make better sense for you. Start by asking yourself some questions to see whether your current method fits your lifestyle:
Is it convenient enough that I will use it appropriately and consistently?
Am I comfortable with how effective it is?
Does it make sense for my budget?
Do I feel confident using it?
Is it ideal, given my sexual practices and childbearing wishes?
Every woman's body is different, especially when it comes to reproductive and sexual health. So it's important to find a gynecologist you feel comfortable talking with about your contraceptive preferences.
Continue Learning about Birth Control