Women using birth control pills can expect lighter periods, and sometimes no periods at all- since the hormones in it can really thin out the lining of the uterus. This can even occur with normal pill pack use including the placebo week, not just with extending cycles or doubling up the active pills in several pill packs.
Missing periods with normal use of birth control pills is called an 'absence of withdrawal bleeding' and is not usually considered abnormal or a concern, as long as there is no other cause for a missing period such as pregnancy.
Some women enjoy this missing period effect, but others can find it nerve wracking though!
If you have concerns, certainly talk to your health care provider for reassurance. Some women want their period each month to know they are not pregnant, and it may just take a revision in the Pill formula you are using to promote that desired event each month.
It is not uncommon to miss a period while on birth control pills. If you miss one period and you took all of your pills correctly and you don't have any signs of pregnancy, the chances of pregnancy are very low. If you often miss periods and are taking the Pill correctly, talk to your provider about whether you should change to a different pill.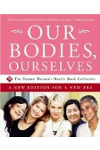 Continue Learning about Birth Control Pill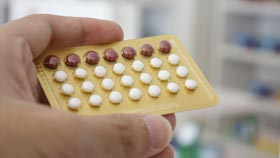 Birth control pills contain estrogen and progesterone to suppress ovulation and prevent pregnancy. Common side effects include bleeding between periods, nausea, weight gain, breast tenderness, mood changes and mild headaches. The ...
birth control pill is one of the most popular and effective contraceptive methods available. When taken correctly -- at the same time every day -- they are 99% effective at preventing pregnancy.
More