Beyond controlling reproductive cycles, the pill can be used to treat a variety of conditions. However, there are typically side effects that can dictate whether or not someone is able to tolerate the pill. Side effects of the pill are interesting because some of them are the very symptoms that the pill helps to improve. They can include:
nausea
vomiting
hypertension
headaches
mood changes
alterations in libido
Common side effects of using birth control include headaches and nausea. The estrogen component in birth control may increase the risk of thrombus formation, or blood clots. Also, because estrogen is metabolized by the liver, there could be some adverse issues in people with gallbladder disease and hepatitis.
Common side effects of conventional birth-control pills include:
Spotting or bleeding between periods
Missed periods
Breast tenderness
Nausea
Weight gain from fluid retention
Mild headaches
Tiredness
Mood changes
Decreased acne
Increased sex drive
Side effects of birth control pills can include weight gain, emotional irritability, hair loss, acne, gastric reflux, constipation and decreased sex drive. If you are adversely affected by a low libido, then at least you'll know it's because of the pill and not necessarily because of the relationship itself.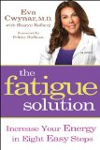 Side effects may include nausea, vomiting, depression, high blood pressure, blood clots, breakthrough bleeding, spotting, changes in menstrual flow and missed periods. Other side effects may include breast tenderness, enlargement or secretion. Women who use birth control pills are more likely to get blood clots in their legs or lungs. They are also more likely to develop liver, cervical or breast cancer, but these complications are uncommon.
This answer was adapted from Sharecare's award-winning AskMD app. Start a consultation now to find out what's causing your symptoms, learn how to manage a condition, or find a doctor.
Continue Learning about Birth Control Pill