Many antidepressants used for bipolar disorder, such as Prozac (fluoxetine), often cause sexual difficulties such as inorgasmia (difficulty reaching an orgasm even though aroused) and sometimes reduced sex drive. Discuss these symptoms with your doctor and explore other medication options; for example, Wellbutrin (bupropion) is less likely to produce these side effects. Also note that since depression can also result in low libido, you may want to explore whether your bipolar symptoms are the source of this problem, rather than the medications.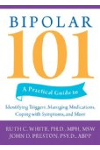 Continue Learning about Bipolar Disorder Treatment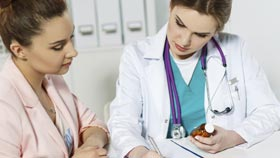 The main treatment options for bipolar disorder include a combination of mood-stabilizing medication, psychotherapy and lifestyle changes to reduce stress and improve diet and exercise. Medications are used to stabilize your mood ...
and to help moderate the depression and/or mania associated with bipolar disorder. While there is no cure for bipolar disorder, proper treatment can help even those with the most serious forms of the condition effectively control mood swings.
More