A trigger is an environmental, biological, or situational factor that causes symptoms of bipolar disorder to begin. Some common triggers are lack of sleep, stress, the change of seasons, inconsistent patterns of eating and sleeping, skipping medications, and changes in normal patterns of exercise, among others. Your ability to link symptoms to environmental triggers will be the key to managing your bipolar disorder.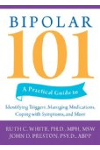 Even though bipolar disorder is highly genetic, which means that you may have an inherent propensity for the illness, an episode is often preceded by a life event or circumstance that triggers it. Some of these triggers may be related to lifestyle. Here are some examples:
Changes in sleep, with sleep deprivation triggering mania.
Alcohol use, which can trigger depression.
Use of caffeine or tobacco, which can trigger mania.
Use of illicit substances, which can trigger either mania or depression, depending on the drug, with drugs such as cocaine more likely to trigger mania and tranquilizers more likely to trigger depression.
Eating foods high in sugar or having an unhealthy diet.
Missing doses or misusing prescription medications, supplements, or alternative medicines (whether for bipolar disorder or other illnesses).
Medications including antidepressants and stimulants; for example, over-the-counter cold medications, appetite suppressants, thyroid medication, or corticosteroids.
Lack of exercise, which can trigger either mania or depression.
An irregular life schedule, such as eating, sleeping, and working at different times each day.
Some triggers may be environmental or circumstantial. Here are some examples:
High levels of stress, which can trigger either mania or depression.
Excessive stimulation, which is more likely to trigger mania.
Menstruation, which impacts each woman differently.
Abnormal levels of thyroid hormones.
Changes in seasons and their accompanying light fluctuations, with mania more likely in the summer and depression more likely in the winter.
Onset of the illness is also often triggered by major life events that cause stress, which can trigger either a manic or depressive episode, depending on the person and how stress impacts him or her. Here are some examples of stressful life events:
The death of someone close to you.
Divorce or loss of a romantic partner.
Difficult personal relationships.
Getting married.
Going away to college.
The birth or illness of a child.
Problems at school or work.
Financial difficulties.
A change in employment, such as starting a new job or losing one.
Moving, especially to a new place without an established support system.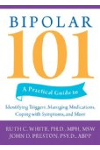 Continue Learning about Bipolar Disorder Symptoms