The best strategy for the complete prevention of future bipolar episodes is to go after minor breakthrough symptoms. Minor little breakthrough symptoms are the best predictors of relapse. You should have little or no tolerance for breakthrough symptoms. Normally this will require 1-2 mood stabilizers for the biological intervention and then counseling or psychotherapy to learn how to recognize and manage early signs and symptoms.
Preventing future mood episodes depends on a combination of medical treatments and lifestyle adjustments. Some ways to avoid mood swings are: taking your prescribed medications daily, even if you feel well; getting involved social and community activities and support groups; leaning on your family for support on those days when you do not feel up to par or you feel stressed out; using your communication and problem-solving skills to find answers to your mood swings; consulting with your doctor to learn all you can about bipolar disorder; and engaging in counseling and psychotherapy to learn appropriate coping skills.
Continue Learning about Living With Bipolar Disorder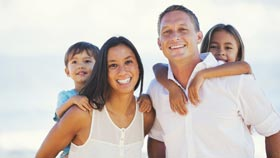 To manage your bipolar disorder on a daily basis, it is essential that your keep your therapy appointments and take your medications as prescribed. If you experience side effects that you find intolerable, discuss them with your d...
octor. It's also important to live a healthy lifestyle that includes regular exercise, plenty of sleep and a nutritious diet to avoid other health risks associated with bipolar. Take steps to reduce stress and surround yourself with supportive friends and family who can intervene during manic episodes. When it's well treated, bipolar disorder should not prevent you from having an enjoyable and successful life.
More