Community organizations can be helpful in terms of their own connection to local resources that are available to assist with the challenges presented by bipolar disorder. In this regard they can help direct individuals towards local resources that uniquely fit their needs.

Additionally, when we look at US bipolar prevalence, those with the diagnosis often feel very alone and isolated with their disorder. They belong to a very small minority. As a consequence of the low prevalence as well as the reality of continuing societal stigma surrounding psychiatric disorders, bipolar individuals often feel misunderstood by "neurotypicals" who may hold inaccurate preconceptions, prejudice and misunderstanding towards individuals with bipolar disorder.

In my ongoing work with bipolar individuals I've found that regularly attending a bipolar support group can make an enormous difference in their experience of coming to terms with their disorder. In a well-functioning support group members experience a degree of rapid understanding, empathy and constructive advice that is difficult to find amongst others who have no direct experience of bipolar disorder. I've sometimes observed that the positive influence of bipolar support groups can become the centerpiece of individuals' efforts towards living well with their disorder. Community organizations can spearhead efforts to develop these support groups, provide meeting space for support groups and refer individuals to support groups already in existence.
Many local community organizations, together with national mental health organizations, can help by providing information and resources on many issues, from finding mental health service providers to resolving issues of employment and housing, two things which can be particularly stressful for someone with the disorder. Stable employment and good housing are both critical factors in maintaining a stable environment and reducing stress.
If you are insecure about being around others because you worry that they won't understand your bipolar disorder, or if you are still experiencing symptoms that make it difficult to connect with others, try reaching out to mental health communities first. This can be less intimidating.
In-Person Support Groups -- Whether the group is led by a therapist or is a peer-support model, either can be good for you in multiple ways. First, they get you out of the house and around others. Second, they give you a chance to get support and understanding for what you are going through from people who know about it firsthand. Generally, you are not required to share, especially if it's your first time. So, just sit back, listen, and learn what it is all about. The following organizations are generally peer-led and have locations and meetings all over the United States. Check them out online to find more information:
DBSA (Depression and Bipolar Support Alliance)
NAMI (The National Alliance on Mental Illness)
If you have a dependency issue, support groups like AA (Alcoholics Anonymous), NA (Narcotics Anonymous), or SMART Recovery may also be good options.
National and International Mental Health Organization -- Some support groups offer other types of education programs and community events for anyone facing challenges related to mental illness. Call your local office to see if they know of activities in your area. Some of these support groups are:
International Bipolar Foundation
NAMI (The National Alliance on Mental Illness)
RI (Recovery Innovations)
Mental Health Clubhouses -- These are places where people with mental illness can go during the day to find support and structure. Some have support groups and social activities. Others offer job rehabilitation programs and job placement. Many times lunch is available for a minimal fee. Some of these mental health clubhouses are:
Impact Young Adults -- This is a consumer-led social activity and leadership experience program for young adults with mental illness in San Diego, California.
Compeer -- Compeer provides one-to-one supportive friendships and mentoring relationships with volunteers for adults and youth in mental health recovery. It is not available in all areas, so check their website for more information.
Continue Learning about Living With Bipolar Disorder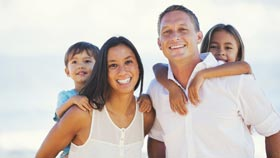 To manage your bipolar disorder on a daily basis, it is essential that your keep your therapy appointments and take your medications as prescribed. If you experience side effects that you find intolerable, discuss them with your d...
octor. It's also important to live a healthy lifestyle that includes regular exercise, plenty of sleep and a nutritious diet to avoid other health risks associated with bipolar. Take steps to reduce stress and surround yourself with supportive friends and family who can intervene during manic episodes. When it's well treated, bipolar disorder should not prevent you from having an enjoyable and successful life.
More