Many charts to track bipolar triggers and moods can be found online. The trackers in the online charts are hard to customize, because they already show all the categories, which makes it hard for you to adapt their tools for your needs. Some such websites are run by pharmaceutical companies; other websites charge for their charts; and others, such as bipolar support organizations, provide them for free. You can also create your own chart.

When you're in the throes of a bipolar episode, the last thing you may want to do is chart moods and triggers. At these times you may find it easier to just jot your feelings in your journal so you can make your chart later. As a last resort, you may choose to simplify your chart to include only the most important information, such as your mood, sleep patterns, medication compliance, and symptoms.

Your chart shouldn't cause you anxiety or be a burden, so customize it to fit your life. No matter how you do it, at the very least, it will give you a better understanding of your illness and therefore will help you work toward minimizing the frequency and intensity of your symptoms, and find ways to deal with symptoms as they arise.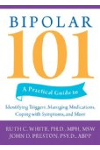 A mood chart is a good way to help a person, a healthcare professional, and family members manage bipolar disorder. Mood tracking is not a difficult or labour-intensive task. There are many mood charts available on the Internet in varying forms.

A simple calendar can also work, or a notebook. The key is keeping a daily record of feelings, moods, activities, sleep, medication and side effects, talk or group therapy, any other illnesses (even a cold or the flu), changes in schedule or work, new medications (including any over-the-counter medications), or any significant life event. For women, keeping track of menstrual cycles can be useful. It is often helpful to ask a family member or very close friend to keep a separate mood chart, as this may also help to reveal early warning signs of an episode.
Continue Learning about Living With Bipolar Disorder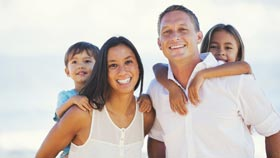 To manage your bipolar disorder on a daily basis, it is essential that your keep your therapy appointments and take your medications as prescribed. If you experience side effects that you find intolerable, discuss them with your d...
octor. It's also important to live a healthy lifestyle that includes regular exercise, plenty of sleep and a nutritious diet to avoid other health risks associated with bipolar. Take steps to reduce stress and surround yourself with supportive friends and family who can intervene during manic episodes. When it's well treated, bipolar disorder should not prevent you from having an enjoyable and successful life.
More