One tip from happy people says that the mind-body connection is a key component of happiness. People who exercise generally show lower levels of anxiety and depression. Exercise reduces the body's level of cortisol, a hormone linked to stress. Exercise also causes the brain to release mood-boosting chemicals called endorphins. Changing your activities and workout routine will keep your body from building up resistance and keep the endorphins to keep flowing.
Exercise promotes the release of endorphins, the mood-lifting hormones responsible for "runner's high." A positive outlook goes a very long way toward erasing signs of worry and concern. When you feel good about life, you are less likely to scowl, purse your lips, and make other extreme expressions that etch lines in your face when repeated often enough. That's why pushing yourself to exercise even when you don't feel like it is so important. You may start out grumpy and overwrought, but by the end of the session you'll wonder why you ever resisted an activity that can make you feel so marvelous. When it comes to exercise, the Nike slogan, "Just do it," really fits. I really believe that a proper exercise routine, by which I mean one that is not overly strenuous, is one of the secrets to the fountain of youth.
Physical activity provide biochemical changes in the brain increasing the concentration of positive neurochemicals such as endorphins and serotonin. Exercise is also positively associated with changes in brain wave activity allowing for a more calm mental state.
The research states that exercise provides an enhanced mood (feeling more positive and better able to deal with situations that come up), more clear thought process (the ability to think more quickly and make better decisions), better sleep (falling asleep more quickly, longer periods of deep sleep and feeling more refreshed in the morning), reduced stress (things are less stressful and dealt with in a less stressful way), less anxiety (situations are less anxiety provoking and anxiety is dealt with in a more efficient way)and improves levels of depression (exercise improves mood alleviating one of the top symptoms).
According to researchers at the University of Missouri, thirty minutes of moderate-to-intense aerobic exercise can leave you still feeling on top of the world ninety minutes later. This is because exercise causes the brain to release endorphins, which are natural mood elevators. It's like popping an antidepressant pill but with exercise. People who exercise are 1.5 times less likely to be depressed; they also have higher self-confidence and higher self-esteem than people who do not exercise. This is true for both chronic exercisers and adult onset exercisers. This effect holds true as long as you are exercising. If you stop exercising, the mood benefits fade with your general fitness. Regular exercise also improves self-confidence and self-esteem while decreasing the cardiac and hormonal responses to mental stress, such as a racing heart, abundant sweating, and feeling on edge.
Prolonged and continuous exercise boosts your mood by stimulating your brain to increase the release of certain chemicals messengers that help increase feelings of happiness. In addition, other chemicals are released to block the messengers that tell your brain you feel pain and stress. In order to partake in these feel-good effects, engage in at least 30 minutes of prolonged and continuous exercise at a level that is of moderate to intense effort.
There's no question that I get a "high" from my exercise program. Even if I'm having a bad day and feel under the weather, I always get a lift. Exercise reduces my stress, and I cope better with my day. When you exercise, your body produces chemicals called endorphins. You need to get your heart rate up for at least 20 minutes to benefit. Endorphins from exercise can help fight mood swings, anxiety and depression, which can trigger poor eating.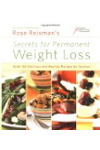 Continue Learning about Benefits of Regular Exercise