Physical inactivity or sedentary living is associated with many of the most debilitating and expensive health problems afflicting us today, including heart disease, diabetes, osteoporosis, stroke, obesity, an epidemic of back problems, probably some types of cancer, and perhaps even mental decline, depression, and other mood disorders.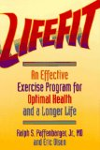 Across the United States daily activity levels continue to decline. People are less active and are no longer spending as much of their free time engaged in physical activity. This is related in part to lack of physical activity in leisure time, but is even more likely the result of people spending increasing amounts of time in sedentary behaviors such as watching television and using computers, and excessive use of passive modes of transportation.
Sedentary lifestyle has led to a dramatic increase in chronic diseases, such as asthma, orthopedic diseases, cancer, diabetes, and heart disease. Largely preventable factors such as poor lifestyle choices and lack of physical activity have led to this dramatic increase in chronic disease rates within the past three decades.
Hitting the gym each day may not be enough to prevent heart disease, especially if you crash in front of the television in the evening. New research suggests that time spent being sedentary carries serious health risks.
An article published in January 2011 in the Journal of the American College of Cardiology found that "screen time" - that is, time in front of a television, computer, etc. - led to double the risk of a heart attack or other cardiac event in Scottish men who spent 2 or more hours of screen time a day. And those who spent 4 or more hours in front of a screen were 50 percent more likely to die. Perhaps the most important information from this study is that physical activity did not off-set this risk. So in a nutshell, when it comes to heart health, an hour at the gym will not make up for hours you spend in front of the television or computer.
A June 2011 article in the Journal of the American Medical Association found in a review of existing studies that time in front of the television was associated with higher risk for diabetes, cardiovascular disease, and mortality.
So, what can you do? And what about people for whom work requires computer screen time? If your television or computer use is recreational, limit the amount of time you spend on these activities and take breaks to get up and move around. If your job requires screen time, take breaks throughout the day and consider carefully limiting how much time you spend on sedentary activities when you get home.
Continue Learning about Benefits of Regular Exercise