Can physical exercises clean my body's energy channels?
This has not been scientifically verified. However, some individuals believe and teach that chakras exist in the psyche and have a physical manifestation. Energy channels are related to the body's chakras. To find out more information on energy channels, contact an alternative healing practitioner that specializes in energy channels.
Vigorous physical exercise cleans the body's energy channels. Running, aerobics, weightlifting, tennis, or any activity that gets your joints and blood moving also gets your energy moving. Physical exertion tones you not only physically but energetically because it dislodges and expels energetic congestion. Tai chi and the martial arts, in particular, are excellent for energetic hygiene, but any exercise will cleanse your energy body.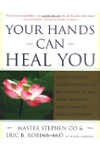 Continue Learning about Benefits of Regular Exercise