How does exercise help reduce inflammation?
Studies are beginning to unravel the intimate relationship between exercise and inflammation. Researchers have observed that aerobic or conditioning exercise significantly reduces pro-inflammatory markers in the body. In one study, moderate exercisers were found to be 15 percent less likely than sedentary individuals to have elevated C-reactive protein levels. In addition, those volunteers who exercised vigorously were 47 percent less likely to have a high C-reactive protein level than their sedentary peers.
In another revealing study, obese men with metabolic syndrome, were placed on a high-fiber, low-fat diet with daily aerobic exercise in a 3-week residential program. After three weeks on the regimen, the study participants experienced significant reductions in body mass index, fasting glucose and insulin, and inflammatory markers. In fact, a startling 9 of the 15 men were no longer positive for metabolic syndrome! Researchers concluded that intensive lifestyle modification of a low-fat, high fiber diet combined with conditioning exercise led to a better balance between inflammatory and anti-inflammatory responses.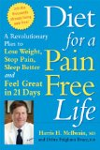 Continue Learning about Benefits of Regular Exercise