The benefits of walking can be numerous. Walking can improve your aerobic system, digestive system, mobilize your joints, loosen your muscles, and help aid in prevention of disease. In the right surroundings walking can integrate you with nature and provide social benefits with a family member or friend. All of these benefits can be quite impactful to an individual's physical and mental health. Give it a try.
Walking has loads of benefits! Below are just some of many:
Increased stamina
Increased energy
Increased bone density
Strong heart and lungs
Great aerobic activity
Light impact
As you can see, walking is great for your mind and body. Enjoy!
The Journal of the American Medical Association found that walking 30 minutes a day reduces the chances of premature death almost as much as running 30 to 40 miles a week. Death rates from all causes, including heart disease and cancer, are much lower in people walking 30 minutes a day than those who are inactive. Individuals walking 30 minutes a day have one-third fewer deaths from all causes, including heart disease, and stroke that those who were sedentary. Walking 30 minutes a day lowers the risk of stroke, diabetes, arthritis, high blood pressure, and osteoporosis.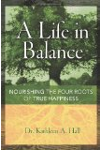 Like all aerobic (cardio) activities, walking tunes up the heart and lungs while burning calories. Because it doesn't jar joints terribly or raise the heart rate to dangerous levels, it's safe for almost everyone. Follow these tips to get the most from your walks:
Find safe places to walk. Quiet streets with sidewalks, park trails, athletic tracks at local schools, or indoor malls are safest. If you're looking for a flat surface, the latter two choices are best.
Buy a good pair of shoes. Look for thick, flexible soles that cushion your feet and elevate your heel a half to three-quarters of an inch above the sole. Choose shoes with "breathable" uppers, such as nylon mesh or leather.
Dress for comfort and safety. Since exercise warms your body, wear lighter clothes than you'd need if standing still. Dress in layers so you can peel off garments if you get hot. Wear a hat with a brim and sun block when needed. Light-colored clothes and reflective strips, a reflective vest, or a lightweight flashing light can help drivers notice you.
Do a warm-up. Walk at a slower pace for several minutes as you start out.
Practice good technique. For example:
Walk at a steady, moderate-intensity pace. Slow down if you're too breathless to carry on a conversation.
Keep your head up and back straight. Lift your chest and shoulders. Gently contract your stomach muscles.
Keeping toes pointed straight ahead, land on your heel, then roll forward onto the ball of your foot and push off from your toes. Walking flat-footed or only on the ball of your foot may lead to soreness and fatigue. Take long, easy strides, letting your arms swing loosely at your sides.
If you want to boost your speed, bend your elbows at a 90-degree angle and swing your hands from waist to chest height. Take quicker steps, not longer ones.
When walking faster or going up hills, lean forward slightly.
Stretch after walking. Stretching when your muscles are warm improves your range of motion.
Walking is a great overall foot exercise. When you walk, you put your foot through its full range of motion, from the time your heel hits the ground until you lift off with your toes. Moreover, walking is one of the best forms of exercise for your entire body. It improves your cardiovascular health and can help your circulation, muscle tone, and mood.
Walking. What's not to love? It can help slim your waistline; strengthen your heart, lungs, and bones; and boost your mood. It's free. It doesn't take an hour out of your already-jammed-up schedule. And you already know how to do it.

The best part of walking: It's customizable. You can take a brisk 30-minute walk before, during, or after work. If you're pressed for time, you can break that half hour into three 10-minute power walks. One study of sedentary women showed that short bouts of brisk walking (three 10-minute walks per day) were as effective in reducing body fat as one 30-minute walk per day. You can even do it on the fly—every extra step you take makes a difference.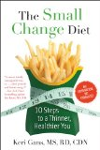 Continue Learning about Benefits of Walking