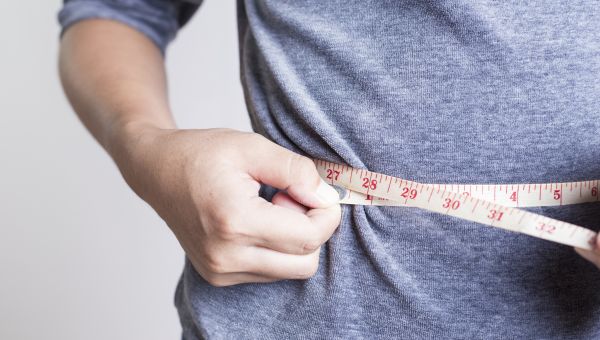 Want a flat stomach? Learn how to lose belly fat with this top 10 list.
1 / 10

1. Belly Fat is Worse Than Other Fat

It's true: Belly fat is the worst kind of fat -- and not just because of the way it looks in beach pictures. Deep belly fat (the kind that makes for a classic beer belly) actually churns out proteins and hormones that make all kinds of bad things worse, including LDL (lousy) cholesterol, blood sugar, blood pressure, and triglycerides. It's also a player in insulin resistance and red-alert-causing inflammation. Makes that fat on your thighs seem downright charming, no? Get more details on why belly fat makes your doctor so nervous. 2 / 10

2. Dropping Belly Fat Isn't Just a Calorie Game

The type of food you eat affects whether belly fat stays or goes. In a study, two groups of people ate the same number of calories. One group got their carbs from refined grains, the other from beans and whole grains. The latter group lost more belly fat. You can, too! Replace two servings a day of refined grains (e.g., white bread, white pasta) with a couple servings of satisfying lentils, chickpeas, or kidney beans. 3 / 10

3. Certain Condiments Can Make Belly Fat Vanish

In a study in which obese people consumed either 1 to 2 tablespoons of apple cider vinegar or a placebo each day, the apple cider vinegar group shed more body and belly fat than people who took the placebo -- even though everyone was on the same diet and did the same workout. 4 / 10

4. Sitting Promotes Belly Fat

Belly fat prefers when you sit, so if you want to make the bad stuff around your waist scram, it's time to get up and move. Just 3 hours a week of aerobic exercise (e.g., walking, jogging, cycling, elliptical training) can bust belly fat. You just need to do it at an up tempo, not at window-shopping speed. Make it happen with this free walking coach -- even if you hate exercise. You can't say no to her. Trust us, we've tried. 5 / 10

5. A Thousand Crunches Won't Do the Trick

Crunches can firm up the muscles under your fat and keep your core strong, and that's important for many reasons. But they won't make that fat magically vanish on their own. For fat erasing, you need regular aerobic exercise, such as walking. Visit Sharecare's Walking Center. 6 / 10

6. Green Tea Has a Special Belly-Busting Effect

Exercisers who drink green tea all day lose more belly fat than exercisers who don't. It could be that catechins, a compound in green tea, may boost your body's calorie- and fat-burning mechanisms. It takes about 7 cups a day, but that's not as much as it sounds. A large glass of iced tea often contains about 3 cups of liquid. Learn what other amazing things happen when you sip green tea. 7 / 10

7. TV Remotes Have a "Bye-Bye Belly Fat" Button

Chase away belly fat by pushing the "off" button on your TV remote. People who cut their TV time in half consume 100 fewer calories a day without even trying. That's a pound every 35 days without even trying! Find more painless ways to cut 100 calories. 8 / 10

8. You Really Can Blame Your Boss/Sister/Loud Upstairs Neighbor

The higher your stress, the bigger your waist. Stress makes the hormone cortisol climb, which makes you crave high-calorie snacks that get stored in your belly as fat. You don't have to quit your job, fight with your sister, move, etc. Just learn to tame your response to stress with these secrets. The people around you can thank us for this. 9 / 10

9. Flat-Belly Success is Measured in Inches, Not Pounds 10 / 10

10. You Really Can Eat More and Still Shrink Your Belly

Studies have shown that people who eat six small meals a day have smaller waists than people who eat two or three large meals a day. Of course, "small" is the key. Here's how to do it right. To nix belly fat for good, don't sustain it with sugar, syrups, and saturated and trans fats. Instead, sustain the rest of you with whole grains, lean proteins, fiber, exercise, and stress control. Your waist's loss is your life's gain.
Continue Learning about Belly Fat