What's even riskier than being overweight? Carrying excess fat around your middle. "Apple-shaped" people are at greater risk for insulin resistance, diabetes, heart disease, cancer, and other illnesses than those who are "pear-shaped" and carry more of their fat on their hips and thighs. According to the government-sponsored National Health and Nutrition Examination Survey, people with the largest waistlines have a tenfold greater risk of developing diabetes than those with the smallest. And the risk for heart disease is also greater for those with a larger waistline. Even someone at a healthy weight may be in trouble if his or her belly is too large. If you already have diabetes, your heart disease risk is more than double that of the general population, and a big belly only further adds to the risk. In addition, it can worsen your insulin resistance. How big is too big? For women, a waist measurement of more than 35 inches, and for men, a waist measurement of more than 40 inches.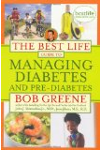 Got a muffin top? That extra fat around your belly increases your risk of several chronic conditions, says integrative medicine specialist Dr. Mark Liponis. Watch the video to learn more about how belly fat affects health.
Fat around the middle of your body is dangerous. It acts like an endocrine organ in the body--like a gland secreting harmful stuff--producing biologically active molecules, which cause chronic low grade inflammation and increase the risk for metabolic syndrome insulin resistance. Insulin is made by the pancreas and allows the body to process blood sugar, or glucose. Insulin is also responsible for sending excess glucose to the liver where it is stored as glycogen for later use. Insulin sensitivity is the measure of how well your body uses glucose for energy. The higher your sensitivity, the more efficiently your body uses glucose and the lower your diabetes risk. The problem begins with central body fat whether you are overweight or obese or not. This fat manifests symptomatically as an enlarged waistline and is deposited not only in your abdominal wall (subcutaneous fat, which is the stuff you can actually grab), but more importantly, within the abdomen (visceral fat within your torso). This visceral abdominal fat causes chronic inflammation and impairs insulin sensitivity. Consequently, blood sugar spikes and the pancreas produces extra insulin, which can lead to type-2 diabetes.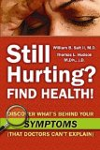 Belly fat (or omentum fat) is particularly harmful because it is so close to your solid organs, and thus is their best energy source. Omentum fat is linked to other health risks, such as high LDL cholesterol (bad cholesterol). Moreover, it secretes very little adiponectin, which is a stress and inflammation-reducing chemical that's related to the hunger-controlling hormone leptin. When you have less fat, you secrete more adiponectin, which reduces inflammation. Thus, the more omentum fat you have, the less fat regulating adiponectin you'll produce. Those who have low levels of adiponectin have abdominal obesity, high blood pressure, high cholesterol, and other risk factors associated with coronary artery disease. There are even links between omentum fat and cancer.
Continue Learning about Belly Fat