Alopecia areata, an autoimmune disorder, can cause hair loss. In autoimmune disease, the body's immune system, which normally protects us against germs, goes haywire and starts attacking the body itself. In this case, the hair follicles as if it were an infectious intruder. The hair can fall out in small areas, which is the most common form, or you can lose the hair on your entire head and body, including eyelashes, underarm hair, and pubic hair. There are many treatments for it, so if you are losing patches of hair, it is definitely worth asking your doctor what you can do. Ignoring it does not tend to make it go away.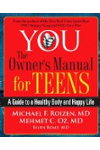 Continue Learning about Baldness and Hair Loss
Men and women naturally lose hair as they age, with about two-thirds of men either bald or showing a pattern of baldness by age 60. Yet other hair loss can be triggered by sudden physical or emotional stress, childbirth, crash die...
ts, medication such as antidepressants, autoimmune conditions such as lupus, and thyroid diseases. Another form of hair loss, called alopecia areata, causes bald patches on the scalp, beard, eyebrows and eyelashes. Discuss any sudden hair loss with your doctor.
More