Flossing daily and brushing twice a day can help to reduce particles of food in the mouth, which can rot and lead to bad breath. Maintaining good oral health is essential to reducing bad breath. Schedule regular dental visits for a professional cleaning and checkup.
Bad breath, or halitosis, develops for a lot of reasons: from food getting trapped in pockets in the tonsils, from the stomach, and from the tongue--where the stench from bacteria buildup can clear a room--as well as food getting stuck in braces.
One good way to handle bad breath: a tongue scraper, which removes bacteria and takes some of the stink away. You need only about ten seconds. Just take the scraper and run it over your tongue. If your breath is just relentlessly offensive, talk to your dentist, who might even prescribe a few days of antibiotics. Your friends (and dates) will thank you.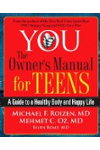 Continue Learning about Bad Breath (Halitosis)
The easy cases of bad breath can be fixed by brushing and flossing. Drink lots of water. Use mouthwash and remember to brush your tongue too. But there are other things that can cause bad breath. Smoking is an obvious culprit. Foo...
ods like garlic and onions can cause bad breath long after you brush them out of your mouth. Dry mouth can cause bad breath, drinking plenty of water helps, as does chewing gum. Some illnesses and medicines may also cause bad breath, and plaque or tartar on teeth and gum disease may also contribute.
More