When selecting a toothpaste, look for the American Dental Association Seal of Acceptance to help you make good choices. When you see the ADA Seal on a package, you can be sure the product inside has been thoroughly evaluated to be safe and effective.

Maintaining good oral hygiene, eliminating gum disease and scheduling regular professional cleanings are essential to reducing bad breath. Brush twice a day and clean between your teeth daily with floss. Brush your tongue, too.
Choosing the right toothpaste for bad breath or other dental needs is a very personal choice. There are so many toothpastes available today, it can be confusing! Be sure you choose a toothpaste that has the seal of acceptance from the American Dental Association (ADA) on the box. Also, put that toothpaste to work by making a point to brush your teeth and tongue thoroughly after each meal to remove the bacteria and food particles that can cause bad breath.
While just about every toothpaste contains ingredients to freshen breath, some target halitosis more seriously. Real, honest-to-goodness breath-freshening can happen only when the bacteria that cause bad breath can actually be locked down. If bad breath is a big problem and you feel compelled to use anti-bacterial toothpaste, limit its use to once or twice a week. Actives like sodium chlorite do help keep the bacteria numbers under control. For the rest of the week, supplement with a deodorizing toothpaste, such as Arm & Hammer Baking Soda Toothpaste. It contains natural deodorizing ingredients like sodium bicarbonate or calcium bicarbonate.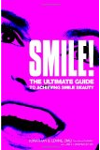 Continue Learning about Bad Breath (Halitosis)
The easy cases of bad breath can be fixed by brushing and flossing. Drink lots of water. Use mouthwash and remember to brush your tongue too. But there are other things that can cause bad breath. Smoking is an obvious culprit. Foo...
ods like garlic and onions can cause bad breath long after you brush them out of your mouth. Dry mouth can cause bad breath, drinking plenty of water helps, as does chewing gum. Some illnesses and medicines may also cause bad breath, and plaque or tartar on teeth and gum disease may also contribute.
More