The tongue is your breath's worst enemy. Even more even than those crevices between your teeth, your tongue stores loads of bacteria within its fibers that cause bad breath.

It wasn't long ago that tongue brushing and tongue scraping were pretty much unheard of; now most hygienists tell every patient to brush or scrape their tongues. The most lethal area of the tongue is, unfortunately, toward the back, where most of the bacteria are harbored. While thorough tongue brushing is great at removing the bacteria, it can induce the gag reflex. That's when a tongue scraper comes in handy. Some resemble spoons; others look more like small windshield wipers, but the best-designed tongue scrapers are flexible enough to maneuver easily and have ragged edges to help grab the VSCs (volatile sulfur compounds produced by bacteria hiding within the recesses of the tongue) from within the tongue. Your dental professional should have -- or at the very least be familiar with -- the various tongue scrapers, so he or she can show you how to use them effectively.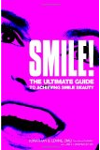 Tongue brushing or scraping is an important part of good oral health. Millions of bacteria live in your mouth, especially on the back of the tongue. When you brush your teeth after each meal, you should brush or scrape your tongue to avoid bad breath. If you have any questions about good oral health, talk to your dentist to be sure you are cleaning your tongue properly.
A tongue scraper is a tool used to help clean your tongue. Although there's no strong evidence that tongue scrapers are any more effective than regular brushing of the teeth and tongue, it may help curb bad breath. Tongue scrapers come in a variety of shapes and sizes, and work by starting at the back of the tongue and pulling the scraper forward. This removes any excess plaque and odor causing bacteria.
Continue Learning about Bad Breath (Halitosis)