Bacteria are simple, single-celled organisms without a defined nucleus. Bacteria come in different shapes: spherical (coccus), rodlike (bacillus), or spiral (spirochete). Fossil records suggest that bactera were on Earth billions of years ago. Essentially, bacteria were the only life forms on our planet until about 500 million years ago.
Bacteria lurk everywhere on Earth. They are on every known surface and possess the ability to adapt to a wide variety of environmental circumstances. Scientists discover new species of bacteria all the time and estimate that there may be millions of bacteria species.
While most bacteria are harmless, some bacteria can kill. That's why it's important to see your doctor if you have signs of a bacterial infection. While antibiotics cannot treat viral infections, these medications are necessary to kill a bacterial infection.
Bacteria are single-cell organisms, and are neither a plant nor an animal. They're prehistoric organisms that lack the subtle architecture of human cells—namely, they don't even have a nucleus (the brain of our cells). In terms of size, about 1,000 bacteria fit into 1 millimeter—about the thickness of a dime. Bacteria have the ability to replicate themselves—and that replication is what causes an infection. The result, like pimples or strep throat, can be treated with antibiotics designed to kill the bacteria.

Many people confuse bacteria and viruses. Antibiotics typically aren't effective against viruses, and using the antibiotics unnecessarily can increase the dangerous problem of antibiotic-resistant bacteria. This is why doctors will usually perform a throat culture or rapid diagnostic test to determine whether a sore throat is caused by a bacteria or a virus before prescribing drugs.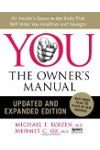 Continue Learning about Bacterial Infections