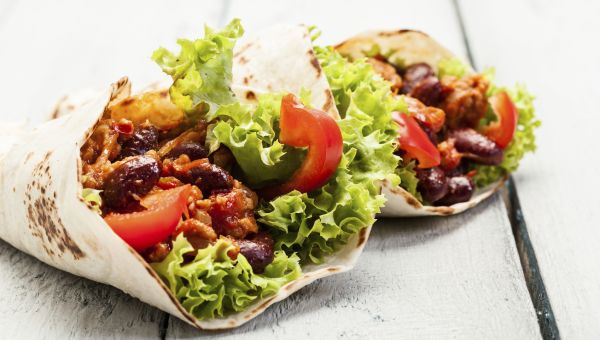 Read more about E. coli and norovirus and what you can do to prevent foodborne illnesses.
The bad news seemingly just won't stop for Chipotle. The Centers for Disease Control and Prevention (CDC) announced yet another outbreak of food poisoning linked to the restaurants in December 2015. Five people fell ill at the end of November due to E. coli bacteria, after eating at Chipotle locations in Oklahoma, Kansas and North Dakota.
The new cases appear to be unrelated to another E. coli outbreak that began back in October and sickened at least 53 people in nine states. That one led the Mexican restaurant chain to close 43 restaurants in Oregon and Washington for deep cleaning. According to the CDC, the newest outbreak is due to a different strain of E. coli.
And earlier in December, about 140 people in Boston became ill with norovirus after eating at one Chipotle restaurant. It seemed to be an isolated incident, caused by a sick employee.
E. coli is a bacterium that lives in your intestines. Certain strains, which can be picked up by eating food contaminated by feces, cause such gastrointestinal distress as diarrhea, nausea, vomiting and stomach cramps, and can be accompanied by fever and fatigue. The worst kind can cause bloody diarrhea and even, potentially, kidney failure.
Norovirus carries many of the same symptoms of E. coli, but if you've been infected you'll feel the effects sooner, within 12 to 48 hours as opposed to about a week for E. coli. Norovirus also runs its course faster than E. coli; you can expect to feel better in one to three days. People get the virus by eating contaminated food, touching a contaminated surface or directly from an infected person.
According to the CDC, about 265,000 cases of E. coli related to foodborne illness hit the U.S. each year. Particularly susceptible are young children and the elderly because they're at greater risk of developing a serious type of kidney damage.
Even though E. coli is a bacterium, it's not usually treated with antibiotics because they can increase the risk of hemolytic uremic syndrome (HUS). Ask your doctor before taking anti-diarrhea medications since these could also increase the risk of HUS.
If you become infected, drink water and let it run its course. If you have bloody stool, get to the doctor.
When you eat out, you're at the mercy of the restaurant, trusting it to prepare your food properly. One of the best ways to prevent E. coli is to cook at home, with proper food prep. Cook meat thoroughly; wash fruits and veggies; have separate cutting boards for vegetables and different types of meat and wash your knives after each use. Always be sure to wash your hands after using the restroom.
Medically reviewed in May 2018.