How does white willow help a chronic backache?
White willow bark has been used as a treatment for chronic back pain. It contains the active ingredient salicin, a substance that is chemically related to aspirin. Clinical trials have found that taking white willow bark extract is effective in treating lower back pain.

But it is important to consult a doctor before taking any herbal remedies. For example, white willow should not be taken with aspirin or blood-thinning medications.

Generally, manufacturers of herbal remedies do not need federal government approval to sell their products. But these remedies can produce side effects.
White willow (salix alba) is a natural approach to chronic backache. The bark of the white willow tree is a source of salicin and other salicylates, compounds that are similar in structure to aspirin (acetyl salicylic acid).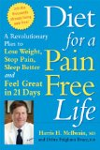 Continue Learning about Back Pain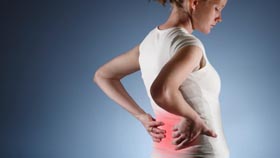 Just about everyone has experienced some level of back pain. It is one of the most common ailments brought on by disease, injury, or misalignment of the spine. It can be a dull muscle ache in the lower back or a severe, sharp pain ...
in that affects your ability to bend over or stand up straight. Most often back pain results from strained muscles and ligaments that surround the spine, but it can also be caused by structural problems with the bones of the spine. There are treatment options for back pain, and understanding the causes and symptoms is key to preventing it in the first place.
More