Whenever we have pain the body is telling us something is wrong. Do not ignore or cover up the symptom. Get examined by a chiropractor and find out what the cause is.
Some sleep problems don't arise because of worry or melatonin problems. Some are caused because your back hurts like the dickens. Truth is, some people get through general back pain or knee pain during the day because they're so focused on other things. But when trying to get to sleep, they feel the pain and focus on it.

A simple over-the-counter anti-inflammatory medication can help—not specifically to get you to sleep but to help alleviate the pain that's preventing you from sleeping. Take aspirin with a glass of water at least one hour before bedtime so that the acid doesn't have as much chance of refluxing up from your stomach to your esophagus.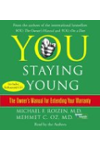 Continue Learning about Back Pain