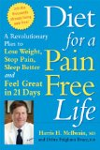 Some chronic back pain patients completely give up romantic aspirations for fear of further injury and pain. Being intimate with your spouse or partner is still possible, if you take the time to learn some new and comfortable positions for intercourse. Just because you've "always had sex this way," does not mean that's the only way! You'll have to be patient, take it slowly, and find the perfect positions that let you be intimate without causing further pain.

Your goal is to avoid stress on your back during sexual intercourse. Many back pain sufferers find having their partner on top or lying on their side is most comfortable.

For men with back problems, use the side position with man and woman facing each other.

For women with back and hip problems, use the side position with the man behind. Put a pillow between your knees for stabilizing the body.