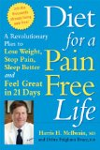 For some patients, back pain can turn a seemingly easy task such as getting dressed into a virtual nightmare. There are solutions called assistive devices, which can ease the strains of daily activities at home, at work or at play. Ask an occupational therapist about the latest in daily living assistive devices. Using these specially-made tools to take the load off your painful back, you can eliminate your fear of further injury, falling, or increased back pain:

- A raised toilet seat with grab rails can reduce stress on the lower back and prevent falling.
- A tub grab bar helps to distribute your weight to avoid injuring your back and helps prevent falls.
- A bed pull-up attaches around the bed leg or frame and allows you to pull up and sit in bed without back strain.
- A seat cushion can elevate a chair, making it less stressful on your back to get up and down.
- A firm surface is easier to get up from than a chair with a soft cushion seat.
- A long-handled shoehorn allows you to put on shoes without bending and straining your back.
- Elastic shoelaces allow you to easily slide your foot in and out without having to strain to tie laces.
- A high stool with back support can help alleviate back pain, especially when standing in the kitchen. You can prevent further strain by doing activities at a proper work height.
- A long-handled broom and dustpan can keep you from bending during painful flares.
- A trolley on wheels or wagon can help transport items from one area to another, especially while making meals, putting away food, or working in the garden.