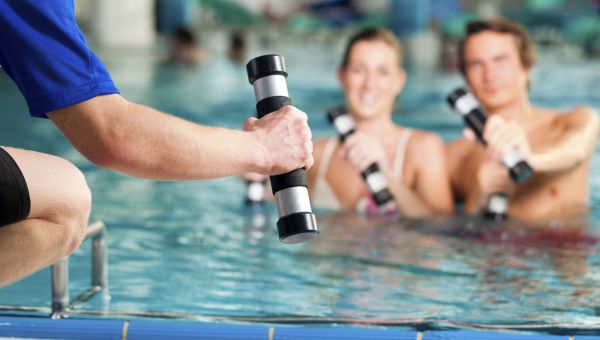 Know how much you like your pillows fluffed? Your back feels the same way. When the pillowy gel-filled discs snuggled between each of your 33 vertebrae are plump and cushiony, your back is a much happier camper. It doesn't require anything fancy to make this happen. Just move.
You probably know that gentle exercise can prevent and ease back pain by building strength and flexibility. But get this: Activity also seems to encourage new cell growth inside your discs. That's great news, because after age 30, your pillow-like spine protectors start shrinking (one reason roughly 85% of us have back pain at some point). Which moves are best? Try these:
Yoga. Gentle styles, such as Iyengar yoga, get particularly high marks for back health. And if you're already in spine trouble, doing 30 minutes of soothing yoga a day, plus taking a class every week or so, may help so much that you'll need fewer pain medications. (Traditional Pilates works, too, but be sure to find a qualified instructor.)
Band workouts. Using a rubbery resistance band to do gentle strengthening moves builds supportive muscles and flexibility. Bonus: You avoid the risk of overdoing it, a worry with hoisting weights.
Water aerobics and water walking. Because water lets you work your muscles while it supports your weight, there's basically no stress on your back and joints. Plus, moving in water is a proven way to ease chronic lower back pain. Who knew being dripping wet could be so good for pillows?
Medically reviewed in December 2019.