To strengthen your back muscles you can do the bent-over back row exercise, using free weights.
Muscle groups worked: Major back muscles including the latissimus dorsi and lower back muscles.
Starting position: Find a solid, comfortable bench or chair without wheels. With your back parallel to the floor, put your left knee on the bench and with your back parallel to the floor and your left arm on the bench. With your right hand, which is hanging at your side, pick up the weight.
Action: Lift the weight towards your trunk, keeping the elbow at your side and in tight. Exhale as you lift upwards. After you've done between eight and twelve repetitions on one side, repeat on the other, remembering to keep your elbow at your side and the weight in.
Tips:
Your body should be anchored, and all the work should be done by your arms and back.
Don't allow your shoulder blades to separate between repetitions.
Don't lift your shoulders to your ears. Keep your shoulder blades pulled downward as much as you can.
A great exercise to strengthen the back muscles as well as the core is the ball dumbbell row: 2-arm. Perform the ball dumbbell row: 2-arm by following the technique described below. Lie on your stomach on a stability ball with your feet pointed down and your legs straight. Hold a dumbbell in each hand with your arms extended in front of your body. Draw-in your navel, contract your glutes, and lift your chest off the ball. Row by bringing your thumbs up toward your armpits, contracting your shoulder blades together, and being careful not to shrug your shoulders. Hold the contracted position and then return the dumbbells to the starting position. Repeat for the desired number of repetitions. If a stability ball is unavailable, an alternative exercise is the bent over dumbbell row: 2-arm.
A good strength training exercise for your back is to lie face down on the exercise mat with your arms at your sides, thumbs close to your body, palms up. Slowly lift your head and chest up off the mat about 4 - 6 inches, or until it is no longer comfortable. Keep your spine in alignment by keeping your neck, chest, and back straight. Pause, and then return to rest your chest for less than a second on the mat. Then repeat. This can be a difficult exercise. If you experience any pain stop the exercise. Although most people can do this exercise, some back conditions can be worsened by it, so be cautious. If you master the exercise, a more advanced form is to raise your legs and arms off the mat at the same time and hold the pose.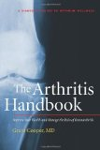 Continue Learning about Back Exercises