Many parents start feeding solids between 4 and 6 months of age.
The American Academy of Pediatrics (AAP) recommends introducing solid foods into your baby's diet at 6 months. This is an appropriate time to feed your baby solids. Your baby will have adequate neck control and swallowing ability to handle the solids.

If you feed a formula-fed baby before 4 months, not only is it more difficult to feed, but they have an increased chance of being obese as they get older. So definitely not before 4 months. If you feel that your baby is very active and wants to eat, is showing signs, and you want to start at 4 months, it is acceptable, though the general recommendation is 6 months.

You should start with a simple formula, such as rice cereal mixed with water or breast milk and formula once a day. This will give added iron to your baby and help transition into eating other solids. When you introduce solids, such as carrots or peas, you should use pureed baby food, and you should introduce it every 3 or 4 days, one food at a time, so you can see if your baby has any food allergies or an allergy to that specific food.
The American Academy of Pediatrics and most pediatricians recommend starting solids around 6 months of age, depending on when your infant is ready.

So how do you know when your infant is ready? All babies grow and develop at slightly different rates, and although some cultures start solids in the first few months with no apparent harmful effects, this isn't generally recommended because your infant really isn't developmentally ready for solid food yet.

First, she has to have good head control, which most infants demonstrate around 6-months of age. In addition, she needs to be able to move the food with her tongue from the front to the back of her mouth, also something that occurs around 6 months. If you put a small amount of rice cereal on her tongue and she pushes it out of her mouth (tongue thrust reflex), she may not be developmentally ready for solid food. But if she is drinking more than 36 ounces a day, it's probably time for a bit of solid nutrition. Another sign you will begin to notice around this age is that she may pull away from the breast and bottle, looking around for other interesting things to do (or eventually eat). She may also watch you intently as you eat.

As long as your baby is at least 4 months old and meeting most of these criteria, go ahead and talk to your pediatrician about trying solids. If she spits the food out, simply wait a few days and try again.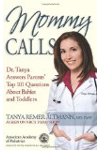 Continue Learning about Baby Feeding & Nutrition