Fruit juices in general actually don't have a whole lot of nutritional value. It is by tradition that kids have been given fruit juices, starting around 4 to 6 months. You can argue that it offers them some variety and a little difference in taste, that kind of thing. But typically with a lot of the fruit juices, especially the ones that are so clear and have everything filtered out, there's really not a lot of big nutritional value to them.

Nowadays, the biggest issue really is that we have a lot of kids with obesity issues, with being overweight. The latest statistics show that about 25 percent of the pediatric population in the United States is actually overweight. And so we're looking at what we can do to help prevent that and keep it from getting any worse. One of the things we want to emphasize, or one of the things we want to stress to kids, is not to keep drinking these sweet drinks that they drink. And that taste for sweet drinks can develop very early, even in infancy. So by pushing juices on kids, what we're really doing is kind of getting them accustomed to drinking things that are sweet and not just water. So that is why the recommendation for juices has changed now, and we would prefer not to give them any juices at all. One or two ounces a day is OK, but we prefer not to get them started on it so they never develop the taste for sweet drinks, which will potentially give them a lot of empty calories in the future.

There have also been some issues, some cases where kids drink so much juice that they literally have "failure to thrive." That's a whole different situation, but these are the kids who are walking around with a cup of juice in their hands almost continually. Instead of eating, they're sipping juice all day, which actually ruins their appetite, and so they don't eat as much during mealtimes. Sometimes that could be severe enough and actually cause the kids not to gain weight very well. So there are really no big reasons to be drinking a lot of juice.
Limit fruit juice to six ounces a day. Otherwise, he's filling up on juice and not drinking enough water and milk. Try to completely avoid sugary fruit punches and soda. They are full of sugar and empty calories and contribute to dental cavities and obesity in many children.
From The Smart Parent's Guide: Getting Your Kids Through Checkups, Illnesses, and Accidents by Jennifer Trachtenberg.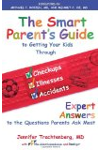 A misconception that parents often have is that 100% fruit juice will not cause tooth decay because it is filled with natural sugars. Sugar that is natural does not differ in harm than sugars that are artificially added. Many fruit juices have as much sugar as soda has. Parents should look at "Nutrition Facts" on the side of the bottle of any juice container, and notice the grams of carbohydrates that are present per serving, match this up to a bottle of soda. Neither is a good option for promoting good oral health. Fruit juice is also missing an essential component of the original fruit it comes from, which is the dietary fiber. If parents feel their child needs the Vitamin C found in many 100% fruit juices, it is preferable that they have their child eat whole fruit, and skip the 100% fruit juice. A better option would be to give them either fluoridated tap water or milk as a beverage.
The American Academy of Pediatrics has the following recommendations for juice intake:
no more than 4-6 ounces a day for 1-6 year olds
no more than 8-12 ounces a day for 7-18 year olds
Be sure your child gets plenty of water and low-fat or fat-free milk in order to get the fluid and nutrients their growing bodies need. For more information on child nutrition visit: www.kidseatright.org.
It's actually best if you don't. Your infant or toddler does not need juice. Although 100% fruit juice may contain some useful vitamins, juice often ends up being extra sugar and calories that your child doesn't need. Plus, juice doesn't have the valuable fiber found in fruit. One of the best things you can do for your child's future nutritional health is to get your infant used to drinking water. How many adults do you know who don't like plain water? It's often because they didn't get used to the taste when they were young.
Even watered-down juice on a regular basis can get your child in the habit of wanting sweet-tasting beverages. It's best to stick with water and milk whenever possible. If you do choose to give your child juice, keep it under 4 to 6 ounces a day. Treat sweet-tasting drinks like you would a dessert—on special occasions, let your toddler choose juice or another sweet treat such as cake. You might be surprised at his choice.
An exception to this recommendation is if your baby is constipated. In such cases, your pediatrician may recommend small amounts of prune, apple, or pear juice along with a high-fiber diet to help with this problem.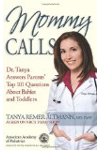 Continue Learning about Baby Feeding & Nutrition