Early on, you'll be feeding your infant every two-to-four hours, but it can be hard to know whether or not you're feeding the right amount, because you can't see how much is coming out of you or how much is going into your baby. If your little one is gaining weight appropriately and soiling diapers often, you are most likely giving him or her the amount he or she needs.
To know if your baby is latching on well enough to get milk, the trick is to listen for a change in sounds when your baby is feeding. You should hear a transition from short, quick sucks to long, slow, deep gulps—ones during which you can hear swallowing and see his jaw moving up and down. When that transition occurs, you will often feel a tingly feeling in your breasts. This is known as the "let-down reflex" and it means that your milk is flowing freely to your baby.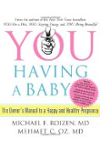 Newborn babies require a minimum of eight to ten feedings in 24 hours. This means that babies should eat every one to three hours. Until infants are getting adequate calories in the first few days after birth, it will probably be necessary to wake your baby for some feedings. Keep a log of feeding times and make sure that your baby is getting at least eight feedings in a 24-hour period.
As a baby ages and is gaining good weight, it is fine to let the baby sleep and feed them on demand. Make sure, though, that your baby has been checked by the pediatrician for adequate weight gain prior to starting the demand feeding schedule.
Whether by breast or by formula, a newborn needs to be fed throughout the day. In the first few weeks, you should wake your baby to feed if three to four hours have passed since the last feeding. Unless he or she is premature or has special nutritional needs, you may not need to wake your baby up overnight, as infants usually wake up on their own.
If you are breastfeeding, you will likely need to feed your baby every two to three hours. If you are feeding your baby formula, your baby may have six to 10 formula feedings of 2-4 ounces (oz) each per day. If you do decide to use formula, be sure to follow the product's instructions for storing and warming it.
Your little baby has a very small tummy and a fluctuating appetite, so the American Academy of Pediatrics recommends small, frequent meals over fewer larger ones. Your baby should be fed four to six "mini meals" per day. Each meal should include a fruit or a vegetable, and you may want to vary proteins and grains throughout the day. Following the mini-meal concept, means that you need to pay just as much attention to offering well-balanced nutritious snacks as you do the traditional meals of breakfast, lunch and dinner.
Continue Learning about Baby Feeding & Nutrition