Introduce the sippy or straw cup around 6 to 9 months of age. Your infant may not take to it immediately, but keep trying. You can start with water to avoid messy spills, but very soon offer
breast milk or formula in a cup as well. Once your child has mastered the sippy or straw cup,
you can begin to wean him from the bottle with a goal of having him drinking completely out
of a cup by 12 to 15 months of age.
If your child is older than 1 year, the transition from bottle to cup can be more challenging, especially if he considers the bottle a security or comfort object. You can try gradually weaning the bottle, but often after around 15 months of age, it's best to choose a day, gather up all the bottles, and give them away. If your child is old enough to understand, you can warn him the day before and explain that you are giving the bottles to a younger baby who needs them. He may scream and even refuse to drink for a day or two (don't worry, in this short time he won't dehydrate himself), but he'll quickly forget and soon take to the sippy or straw cup. Your ultimate goals: by 18 months, he should be off the bottle, and by 2 or 3 years of age, he should be off the sippy cup and drinking from a regular cup.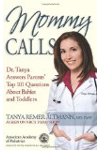 Continue Learning about Baby Feeding & Nutrition