Babies at this age are curious about everything. As she becomes more coordinated, your baby will begin to interact more with her environment. Her memory improves, and she is also beginning toying with independence, trying to feed herself, for example. And those cute babble sounds your baby makes are actually the beginnings of language development!
Communication and language skills include:
Recognizes words for common items such as "cup," "shoe," "juice"
Responds to name and to simple verbal cues such as "no"
Uses simple gestures, such as shaking head for "yes" or "no"
Babbles with inflection, to imitate different speech sounds
Tries to communicate with actions or gestures
Says 1 or 2 words (" bye-bye," "dada," "mama," "no") although they may not be clear
Uses exclamations, such as "oh-oh!"
Cognitive and intellectual skills include:
Explores objects in many different ways, for example, by shaking, banging, throwing, dropping
Can play with two toys at once
Looks for dropped items, for example, a toy into a basket, food on the floor, or a ball as it rolls away
Repeats an action that gets a reaction, for example, knocking over blocks
Finds a toy that is covered up
Enjoys looking at pictures in books
Enjoys games like pat-a-cake and peek-a-boo
From Good Kids, Bad Habits: The RealAge Guide to Raising Healthy Children by Jennifer Trachtenberg.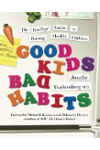 Continue Learning about Baby Development