The importance of tummy time is that it forces kids to work on the gross motor skills of lifting up the head and eventually rolling over. While you're at it, make sure that you reposition your baby regularly so that he learns to move his head in all different directions rather than, say, always looking to one side to see a favorite mobile, which can lead to a flat spot on one side of the head. To help correct such a spot, try moving the mobile to the other side for a bit and putting your baby in different spots in the crib, so he has to alternate where he's placing his head. If the ground is free of (biting) dogs, cat dander, and dirt, then let your child explore the floor. That way, he can move around and learn to navigate all kinds of obstacles, like furniture and toys, which will also help him develop those gross motor skills. As he gets older, that should translate to time rolling a ball on the floor and doing all kinds of tumbling.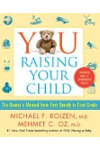 You should give your baby as much "tummy time" as possible when he or she is awake and being supervised. This will help strengthen your baby's neck and upper body muscles. Begin by laying your newborn on his or her tummy, across your lap. As your baby gets stronger, place him or her on a quilt on the floor with toys within reach. This is also a great chance for the two of you to spend quality time together, on the floor playing! Tummy time can also help prevent flat spots from developing on the back of your baby's head.

Never leave your baby unattended during tummy time. If your baby tires or is sleepy, change activities or place her in her crib, on her back, for a nap.
Continue Learning about Baby Development