Here are the skills, traits, or habits a child will typically have developed by seven months of age:
Social and Emotional
Interested in mirror images
Responds to other people's emotions
Explores with hands and mouth
Struggles to reach for objects
Starts to have preference for a given person
Language
Looks when own name is spoken (generally eight to twelve months)
Responds to sound by making own sounds
Uses voice to show emotions
Movement
Rolls front to back and back to front
Sits with support of hands at five months; without support of hands at six months
Reaches with hands and moves objects from hand to hand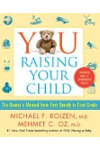 Continue Learning about Baby Development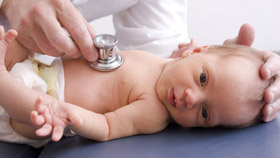 It is important to help your baby develop emotionally, physically and mentally by providing a safe and nurturing environment. You can support healthy brain development by exposing your baby to different stimuli (music, language an...
d pictures) early on, while neural pathways are still being formed. Regular checkups with your pediatrician and hearing and vision screenings help to ensure your baby is developing at a normal rate.
More