Most babies need burping for the first few months to help get rid of swallowed air. Of course you won't always be able to get a burp. If you've been trying for 5 minutes and he seems comfortable, it's OK to give up. Some babies feel better having a burp halfway through a feed, while others are fine waiting until the full feeding is over. Following are several different burping techniques:

1. Sit baby on your lap and lean his weight slightly forward against one of your hands.

2. Drape him over your shoulder.

3. Lay him tummy-side down over your lap. With your other hand, gently pat and rub his back.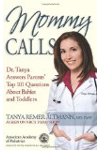 The key to a successful burp: Apply counter-pressure (hic!) by holding baby over your shoulder and gently pushing against his belly with your collarbone.
Continue Learning about Baby Care Essentials