The best care for the umbilical cord stump is to keep it clean and dry. Clean the area with clear water on a soft cloth or cotton ball when it is soiled with urine, vomit or stool. The cord stump will naturally dry and detach itself about 10-12 days after birth.
Make sure to keep the area clean and dry. While cleaning with alcohol wipes used to be advised, most doctors now recommend to leave it alone -- one less thing for you to do. That said, if the area gets dirty from poop or pee, go ahead and clean it with a baby wipe or a little rubbing alcohol on a cotton swab. Many caregivers also prefer to fold the diaper down in front (or buy
newborn diapers specially designed with the belly button area cut out) so the cord doesn't get irritated or rubbed the wrong way.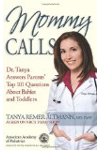 Continue Learning about Baby Care Essentials