Hip, ankle, leg, and butt weakness can all manifest as knee pain. To protect these innocent bystanders from further stress during exercises, make sure your knee is always positioned directly above your ankle. This minimizes the stress placed across the front of your kneecap and puts your leg in a more mechanically stable position. Check your look in the mirror if you need to.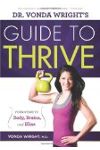 Here are some basic principles to help you keep your knees healthy:
Apply the 10-percent-per-week principle during periods of increasing effort. That is, don't increase time, distance, or intensity more than 10 percent per week. Also, if you make any changes in your routine, for example, changing your walking or jogging routine, taking a new route over an unfamiliar surface, or buying a new pair of shoes, you should reduce your mileage slightly for a few days. If you have to lay off for a few days due to a cold or other reasons, you'll lose about 3 percent of your conditioning every day that you don't exercise, so make appropriate cutbacks in your mileage when you resume training.
Apply the hard/easy principle to your training. Sufficient rest is an important part of appropriate training for the knees; fatigued muscles can't stabilize the knee and keep the patella tracking properly. If you are troubled by misalignment of the knees due to overpronation or other causes, adequate rest is particularly important.
Use cross-training that includes walking, running, cycling, or swimming, all of which help build or maintain aerobic fitness while strengthening the muscles that protect the knees. If you cycle, though, be sure your bike fits properly; the seat should be high enough that the leg is almost extended when the pedal is down. Pedaling while sitting on a seat that's too low can actually aggravate knee problems.
Worn shoes, which often exaggerate any inherent misalignment, can be the culprit in knee pain. Keep shoes in good repair. It's wise to have two or more pairs of your favorite shoes and alternate them to spread the wear over a longer period.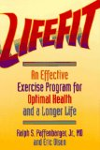 Knee injuries account for approximately $2.5 billion dollars annually, so prevention is vital. The best way to keep your knees healthy and avoid cumulative trauma is to develop proper joint movement and muscle length. This can be accomplished by following a structured flexibility program and strengthening program. Stretching and strengthening should target the muscles and joints above and below the knee joint, including the hip muscles. Developing optimal control of these muscles will keep the knee in proper alignment during motion and prevent cumulative injury.
To keep your knees healthy when you exercise, there are a few general rules to follow. Maintaining the strength of the thighs helps support the knee joint and properly align the kneecap. Additionally, avoiding deep squats in which the knee extends beyond the toes will prevent excessive strain on the knee joint. Lastly, the knee is a major weight-bearing joint in the body. Excess body weight and pounding exercises such as running will cause more stress than the knee is designed to manage. Keep a healthy weight and be sure to integrate non-weight-bearing exercises into your routine.
Continue Learning about Avoiding Pain & Injury During Exercise