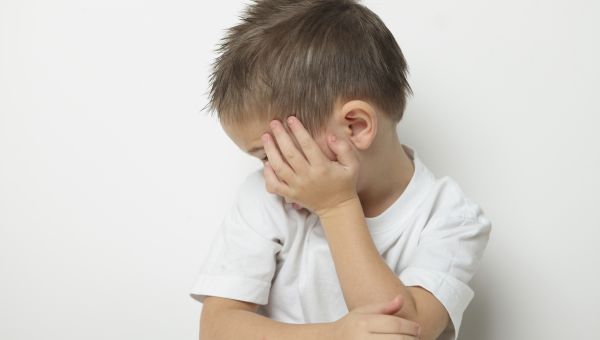 The Centers for Disease Control and Prevention (CDC) have recently released some troubling new data: Autism rates in children continue to rise—from 1 in 88 in 2008 to 1 in 68 today.
That's a 30 percent increase.
Researchers at the CDC say the spike could be due to the way autism spectrum disorders (ASD) are diagnosed and treated, and how children with autism are being helped. Still, the numbers are alarming. "Unfortunately, the autism rate is really increasing in the population. It is not just better diagnosis as some people think. Treatment providers are seeing many more of these children," says Daniel Amen, MD, a psychiatrist, brain imaging expert and the founder of Amen Clinics.
To keep things in perspective, here are five things you should know about the latest findings:
This data doesn't paint a national picture of autism occurrence. The numbers were based on 8-year-olds living in certain communities in 11 states, and incidence of diagnosis varied greatly from state to state. In Alabama, 1 in 175 children were identified as having the disorder, compared to 1 in 45 in New Jersey.
The study found the highest increase in children with average or above average intellectual capabilities. Nearly half of those identified as having an autism spectrum disorder had an IQ above 85.
Boys were still more likely to be identified as having autism than girls. In the report 1 in 42 boys were identified, compared to 1 in 189 girls. Additionally, white children were more likely to have autism than black or Hispanic children.
According to the report, most children identified weren't diagnosed until after they were 4 years old, despite the fact that signs of autism can appear as early as 10 months, and diagnosis can be made as early as 2 years.
Roughly 80 percent of children identified as having autism or a disorder on the autism spectrum received special education services or received a diagnosis from a clinician. The remaining 20 percent of children had documented symptoms of autism but had not been classified as having autism by a professional.
The bottom line? The CDC report reinforces the need for earlier diagnosis and treatment. "Autism is one of the greatest challenges of our time and devastates individuals, families, marriages and schools. It is critical to have a sense of urgency about it," Amen says.
Medically reviewed in February 2020.