Some parents have reported that placing their child on a special diet helps improve the child's autism spectrum disorder symptoms. Some of these diets require that you eliminate certain foods, such as gluten, dairy, or yeast, from a child's diet. However, studies have not found evidence to support this type of treatment. Unless a child has a food allergy in addition to an autism spectrum disorder, there is no evidence at this time that a special diet will help.
While families have reported improvements in behavior and language from special diets, such as elimination diets removing gluten and casein, results of research studies have not supported the widespread use of elimination diets as a treatment for symptoms of ASD.
I'd be very careful with anything that involves what your child eats. For example, the gluten-free/casein-free diet, often touted as an alternative treatment for autism, increases the risk of rickets, a bone disease caused by a vitamin D/calcium deficiency. The diet eliminates dairy foods, a key source of calcium and D, and parents do not always give their children enough supplements to make up for missing these nutrients in meals. Rickets softens bones and may lead to deformities and fractures.
From The Smart Parent's Guide: Getting Your Kids Through Checkups, Illnesses, and Accidents by Jennifer Trachtenberg.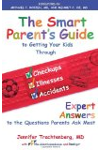 Watch as licensed psychologist and autism specialist Dr. Ronald Leaf discusses whether or not a special diet can help children with autism spectrum disorders.
There is no cure for Autism spectrum disorder; the ideal treatment includes educational and behavioral interventions that meet the specific needs of the child. Because autism is incurable, many parents seek alternative therapies, including specialized diets. Although research is limited and results vary, several diet strategies have been suggested as possible treatments for autism.
One of the most popular diets eliminates gluten (a protein found in most grains, including wheat) as well as casein (a milk protein). Other dietary interventions include restricting food allergens; including probiotics in the diet; following a yeast-free diet; and supplementing the diet with vitamin C, vitamin B6, magnesium, folic acid, vitamin B12, and omega-3 fatty acids.
Because more research is needed to determine the efficacy of these interventions, parents of autistic children are encouraged to work with a registered dietitian (RD) with expertise in this field. You can find an in your area at: www.eatright.org
Children with autism are first children. And about 25 to 40 percent of children have constipation. About 6 percent of kids have allergies. Kids with autism often have greater difficulty managing how the symptoms of allergies or constipation feel. They sometimes react with more rigid or difficult behaviors. Sometimes they don't want to eat if their stomach is upset or throat is itchy. Special diets may help these kids, but the diet needs to be individualized to that child.
Continue Learning about Autism Spectrum Disorders (ASD) Treatments