Children on the autism spectrum - as well as many children with developmental disabilities - are often overwhelmed by the sensory properties of foods. There are a number of ways to begin to work on this with your child, but the most important is to remain calm. If your child senses your stress, it affects the outcome!
Here are some tools to get you started understanding your child's sensory needs around food:
Write down your child's favorite foods.
Group these foods by food group (include desserts and snacks, too).
Look at these foods and see if they have anything in common: texture, shape, temperature, color, taste.
If you see a pattern, brainstorm a list of foods that might be similar.
For example, a step away from a french fry might be an oven-baked parsnip. It is brown once baked, you can cut it in the desired shape, has a similar texture.
BUT, it tastes a little sweeter and has more nutrients!
It's a slow process at times. If you feel your child's nutrition status is at risk, ask for a consult with a registered dietitian who has experience working with children on the autism spectrum. If one is not available, ask for a referral to a feeding team in your community.
It's also fun to have "food tasting parties" with friends. When trying new foods, talk about the different sensory components of each one. It doesn't mean your expert food tasters will actually put anything in their mouth, but they'll have a fun, unpressured experience with a new food.
For more on creating tasting experiences, check out My Tasting Journal: Keeping Track of Foods I Try, an electronic publication on my website (http://downsyndromenutrition.com/e-books.html).
Remember: One step at a time!
For kids with autism, texture can be a challenge. These children may only eat one texture (only puréed foods) or color of foods. Some of this group inhabit the extreme end of the picky eating spectrum that is unacceptable nutritionally, where even a multivitamin won't be enough, since they are missing out entirely on other food groups (often protein or fat). To help, find one of the foods that they tolerate -- something crunchy, for instance -- and mix in enriched foods (like enriched cereal) that can help them get the nutrients they need.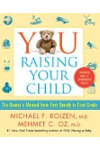 Continue Learning about Living With Autism Spectrum Disorders (ASD)