How is mulberry extract used to treat skin?
Mulberry extract is a botanical with both astringent (skin tightening) and antibacterial properties.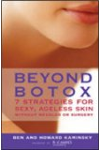 Continue Learning about At Home Skin Care Treatments
Instead of getting skin care treatments at a spa, there are various exfoliators, moisturizers, face masks, toners and other do-it-yourself treatments that can be made at home. Whether you're fighting wrinkles or blemishes, there a...
re natural options you can make with ingredients from your kitchen. While at-home treatments can help you save money, make sure you're aware of potential side effects from any product or ingredient you use. Learn more about ways to make your own skin care treatments with expert advice from Sharecare.
More