The indirect costs of untreated or undertreated asthma can be counted in days lost at school and work (asthma is the number-one cause of absenteeism), diminished performance, inactivity, and poorer prospects for achievement through one's entire life. Nor are the bad effects confined to the individual child. When one kid has uncontrolled asthma, the whole family gets sick. We realize we can't compensate for all the inequities that life deals these families, but where asthma is concerned, gains in quality of life and health for a single child can have exponential benefits for the child, the family, and the classroom.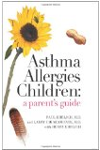 More About this Book
Asthma Allergies Children: A Parent's Guide
Asthma and allergies are at epidemic proportions. It doesn't have to be that way. Two experienced pediatric allergists tell everything a conscientious parent needs to know about these conditions,...
Continue Learning about Asthma Treatment