Allergy shots represented a great leap forward for some asthma patients. However, some of them failed to respond as favorably to immunotherapy for allergens like molds and cockroaches as they did to treatment for hay fever. Questions remain about the limits of immunotherapy, although there are signs of progress as we refine the injectable allergens.

A conference at the Cooke Institute of Allergy in New York arrived at a consensus on immunotherapy for asthma:

1. Specific allergen immunotherapy (allergy shots) has been shown, through documentation of well-controlled studies, to be effective for the treatment of allergic asthma.

2. There is emerging evidence that allergen immunotherapy can be an effective means of preventing the onset of asthma in children with allergic rhinitis. Specific allergen immunotherapy should be considered as a mode of therapy in patients with disorders that predispose to asthma, such as hay fever, after appropriate diagnosis.

3. Environmental control, appropriate use of pharmacotherapy, and allergen immunotherapy are all treatment modalities to be carefully considered with respect to therapeutic intervention for the patient with allergic respiratory disease.

These findings echoed earlier research that showed immunotherapy to be effective for stinging insect allergy as well as allergic rhinitis-conjunctivitis and allergic asthma.

But while patients with mild to moderate asthma clearly benefit from allergy shots if the asthma is triggered by allergies, severe asthmatics who have suffered from airway remodeling -- permanent changes in their lungs -- may benefit from immunotherapy to a limited degree. Our priority is to control inflammation, and thus stave off further damage. Some doctors -- and patients and patients' parents for that matter -- are so wary of using steroids that they will try treatments that are marginally promising. They must understand that the inflammation is the real villain here, not the dreaded S-word.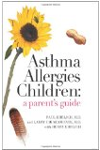 More About this Book
Asthma Allergies Children: A Parent's Guide
Asthma and allergies are at epidemic proportions. It doesn't have to be that way. Two experienced pediatric allergists tell everything a conscientious parent needs to know about these conditions,...
Continue Learning about Asthma Treatment