Preventing asthma attacks has a lot to do with controlling your environment and limiting your exposure to allergens. Find what triggers your asthma and try to avoid those substances. Stay healthy and exercise regularly. Use air condition indoors and cover your mouth and nose with a scarf when you go out into cold air. Monitor your breathing.
Treatments such as homeopathy, acupuncture and herbal supplements have not been scientifically proven to affect asthma symptoms. Talk with your doctor to determine if these alternative treatments are appropriate for you.
Tylophora indica
The herb Tylophora indica (also called Tylophora asthmatica) appears to offer considerable promise as a treatment for asthma. It has a long history of use in the traditional Ayurvedic medicine of India. In a study of individuals with asthma, the participants who were given tylophora alcohol extract daily for 6 days showed significant improvement. Although tylophora is promising, larger and better studies are necessary to discover whether or not tylophora is truly effective.
Boswellia
The herb boswellia has shown promise as a treatment for rheumatoid arthritis because it is thought to work by inhibiting inflammation. Since asthma involves inflammation as well and can be treated by some of the same drugs that treat rheumatoid arthritis, boswellia has been tried for this purpose too. One 6-week study of 80 individuals with relatively mild asthma found that treatment with boswellia 3 times daily reduced the frequency of asthma attacks and improved objective measurements of breathing capacity. However, further research needs to be performed to follow up this pilot study before boswellia can be described as a proven treatment for asthma.
Coleus forskohlii
The herb Coleus forskohlii comes from India and is sometimes recommended to treat asthma. While there is some evidence that it might work, it cannot be given a wholehearted recommendation. As presently sold, the herb is more like a drug than an herb. Natural Coleus forskohlii contains small amounts of a potent substance called forskolin. However, manufacturers deliberately modify the herb to dramatically increase its forskolin content. Forskolin appears to be safe, but more studies need to be undertaken before it can be recommended for self-treatment.
Ayurveda is an option for asthma treatment, as it primarily associates the occurrence of asthma disease with the imbalance of the Kapha energy that sits in the head and chest region. When food is not properly digested, it can't be reabsorbed and eliminated from the body as needed. This creates a backlog of undigested food, which in turn creates excess toxicity like mucus.
Ayurveda guides us to control asthma attacks with two primary tasks: 1) regulating digestion and 2) burning off the accumulation of mucus in the head and chest. Poor digestion is resolved primarily through a proper diet that diminishes the build-up of Kapha in the system. An asthma sufferer must avoid eating too many mucus forming foods like sweets, salty foods and dairy products (except for milk). Food must be properly chewed, eaten in reasonable quantities and not consumed for at least three or four hours before going to bed.
Medicinal plants
Herbalists and naturopaths use a number of botanicals to relieve symptoms of asthma—expectorants such as lobelia, sanguinaria and grindelia, for example--though we aren't aware of any that have undergone the kind of trial that would qualify it for basic clinical treatment in our practice. Such a plant derivative would have to show effectiveness against excess histamine release, leukotriene synthesis and unbalanced immune activity.
Frankinscense
The gum resin of Boswellia serrata—known popularly as frankincense—has been used in Ayurvedic medicine for centuries and is also known as Salai guggul. Components of Boswellia called boswellic acids have been found to specifically inhibit 5-lipoxygenase, an enzyme that helps produce leukotrienes, which contribute to inflammation. In animal studies, Boswellia not only inhibited production, but also prevented the migration of leukocytes to inflammatory sites. This inhibitory effect might make it a useful component of therapy, and clinical trials have been encouraging.
Indian ipecac
An Indian plant called Tylophora asthmatica (also known as Tylophora indica or Indian ipecac) has undergone clinical scrutiny and shown success in treating asthma. The leaves are used in Indian medicine—also known as Ayurvedic medicine—for treating asthma, bronchitis and arthritis. It can have an irritant effect on the gastrointestinal mucosa and in large doses, as every parent should know, will act as an emetic. In smaller doses, however, it acts as an expectorant and anti-inflammatory, and may provide benefit in asthma cases.
Alkaloids from this plant called tylophorine and tylophorinine are believed to account for the plant's efficacy. A rat study of tylophorine showed that it inhibited systemic anaphylaxis, adjuvant-induced arthritis, and mast-cell degranulation. Ingestion of Tylophora leaf in asthma patients resulted in improvements in asthma symptoms at night, as well as significant improvements in lung function indices compared to placebo in a double-blind, crossover study.
Biofeedback
We have seen the efficacy of biofeedback training in our practice, and in fact have published research on the subject. Relaxation and beneficial slow, deep, diaphragmatic breathing from biofeedback decrease symptom severity, decrease medication usage, decrease emergency room visits, and increase lung function values. Transcendental Meditation training produces similar results.
In a study we published years ago, we were able to block the "asthma inducing" medication, methacholine, after teaching patients with asthma a method of biofeedback.
Acupuncture
A number of studies have been conducted on the effect of acupuncture on asthma symptoms, but unfortunately many suffer from methodology and/or data-reporting shortcomings, making it difficult to draw accurate conclusions. Another obstacle to good scientific study is the use of "sham" acupuncture, or placebo acupuncture, performed by non-acupuncturists. When real acupuncture is practiced, some research indicates that it can be beneficial. However, people have died because their asthma remained untreated except for acupuncture, while others have died of wounds because their "puncture" wasn't "acu" enough.
Chiropractor
Chiropractic manipulation for treating asthma is a problematic area for physicians. Benefits shown after practitioners perform spinal adjustments on asthma patients are either because of reduced anxiety, similar to the improvements of massage, or because of the validity of their "medical" theory. Physicians have a tough time with the chiropractic theory that attributes all disease to misalignment of the vertebrae, which can be treated by twisting a patient's neck. While spinal adjustments certainly can help an individual breathe better when there's a structural and neurological problem that makes breathing more difficult, asthma and allergy have biochemical bases that will not respond to a glorified back rub.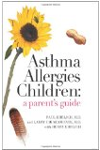 More About this Book
Asthma Allergies Children: A Parent's Guide
Asthma and allergies are at epidemic proportions. It doesn't have to be that way. Two experienced pediatric allergists tell everything a conscientious parent needs to know about these conditions,...
Continue Learning about Asthma Treatment