The CDC reports that "the number of people diagnosed with asthma grew by 4.3 million from 2001 to 2009," and those increasing numbers are especially apparent among African American children. Though the disease does afflict adults, it tends to first strike in childhood.
This content originally appeared on doctoroz.com.
More than 25 million Americans have asthma, but one-third of them are under 18. It can start anytime in your life. While that's not a disease that seems primarily associated with aging, the implications for aging are important.
In some ways, the final pathway for many diseases is in the lungs (if you live long enough, eventually, it's the lungs that will get you). Historically, in fact, pneumonia was called an old man's best friend, because it would allow you to slip into a coma and die peacefully when lack of oxygen would cause an abnormal and lethal heart rhythm.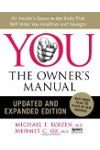 According to the Centers for Disease Control (CDC), the prevalence of asthma is 8.2 percent of the population. That means that approximately 25 million people in the United States have asthma. Interestingly, the occurrence of asthma has steadily increased over the last several decades.
According to CDC:
Among children ages 5 to 17, asthma is the leading cause of school absences from a chronic illness. It accounts for an annual loss of more than 14 million school days per year (approximately 8 days for each student with asthma) and more hospitalizations than any other childhood disease. It is estimated that children with asthma spend nearly 8 million days per year restricted to bed.
Nearly half (44 percent) of all asthma hospitalizations are for children.
Asthma is the third-ranking cause of hospitalization children.
The death rate for children under 19 years old has increased by nearly 80 percent since 1980.
For adults, asthma is the fourth leading cause of work absenteeism and presenteeism, resulting in nearly 15 million missed or lost workdays each year, resulting in a total cost of nearly $3 billion in total lost productivity.
Senior citizens in the U.S. account for nearly 2,400 (60 percent) of the annual 4,000 deaths due to asthma.
Asthma accounts for one-quarter of all emergency room visits in the U.S. each year, with 2 million emergency room visits.
Each year, asthma accounts for more than 10 million outpatient visits and 500,000 hospitalizations.
The average length of stay (LOS) for asthma hospitalizations is 3 days.
African Americans are three times more likely to be hospitalized from asthma.
Although asthma is difficult to diagnose in children under the age of five, experts believe it is fairly common—that nearly one in ten children in the United States have asthma. Over 22 million people in the United States have asthma. Asthma is more common in boys than girls and in women than men.
Continue Learning about Asthma