Asthma is a serious and chronic condition that causes the airways—or bronchi—to narrow, limiting the movement of air into the lungs. Someone with asthma can cough (often at night), wheeze and have trouble breathing. Inhaled allergens or cigarette smoke can cause an attack, as can exercise or stress. When certain substances trigger an asthma attack, cholinergic receptors in the airways respond by tightening the muscles. This process is called bronchoconstriction. It triggers a sequence of reactions in the body, which contributes to increased inflammation and mucus secretions. An asthma attack ends when the bronchi relax naturally or when medications such as anti-inflammatory drugs and bronchodilators help to reduce swelling and widen the airways.
An asthma attack—or an asthma exacerbation—can be very frightening. Asthma attacks may result in people feeling fatigued and disoriented and may even be life-threatening. If you see someone having an asthma attack and their skin begins to turn blue, you need to get them to the emergency room immediately. This is a sign that their oxygen supply is seriously depleted.
Asthma and chronic bronchitis are sometimes confused, as they can both cause airflow restriction, wheezing and/or coughing. Both conditions cause inflammation in the bronchial tubes. But asthma does not cause scarring in the lining of the bronchial tubes, and the negative effects of asthma can be completely reversed, either naturally or with proper treatment. The damage done by chronic bronchitis cannot be cured or reversed.
Asthma is a respiratory disease where the small vessels in the lungs are constricted, making breathing difficult and sometimes impossible. The cause of asthma is not known, but there is evidence that many factors, including both genetic and environmental factors, play a part. Like allergies, asthma tends to run in families.
From Good Kids, Bad Habits: The RealAge Guide to Raising Healthy Children by Jennifer Trachtenberg.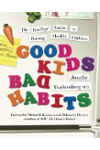 Asthma is inflammation of the air passages that results in a temporary narrowing of the airways that carry oxygen to the lungs.
Continue Learning about Asthma