Are you forgetting to take your asthma medication regularly? In this video, Robin Miller, MD, shares two simple rituals that can help you remember to use your corticosteroid inhalers and why it's important to keep symptoms under control.
Medically reviewed in May 2018.
more from this guide
5 Possible Reasons Your Asthma Is Not Under Control
Asthma: Breathe Easier
Begin Quiz The Worst Foods for Asthma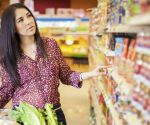 How Can I Tell If My Asthma Treatment is Working?