Medicines called bronchodilators help to relax the muscle spasm and allow passage of more air through the airways. They are usually inhaled, but can also be given as a pill or liquid. In severe episodes, an injection of epinephrine may be given if inhalation is not sufficient. These medicines are called rescue medicines since they act to open up the airways almost immediately. Epinephrine is also used in the event of anaphylaxis.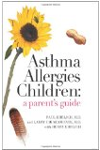 More About this Book
Asthma Allergies Children: A Parent's Guide
Asthma and allergies are at epidemic proportions. It doesn't have to be that way. Two experienced pediatric allergists tell everything a conscientious parent needs to know about these conditions,...
Continue Learning about Asthma Medication